By: Monifa Coffee
‍
Since 2014, Txture Magazine has celebrated the Naturalista & overall Black culture!From celebrity covers, beauty trends, fashion must haves & entertainment to the vastly growing world of Art via our annual #Miami Art Basel event, we set the tone for carefree melanin rich Sistas worldwide!
​​
We coined #whatsyourtxture to celebrate you! Not your hair type, but yet YOUR personal style. So it was only right to create the "Whats Your TXTURE' campaign to honor the black girl magic we all have within. Lets celebrate our femininity, our self love and most importantly -OUR CULTURE!Thank you for rocking with us along the way, we have plenty more in store... Stay tuned!.
‍
-Team TXTURE
​​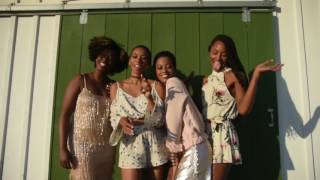 ​​
Find our team on IG:
#whatsyourtxture #campaign
Video: @simplisticphobia .
Models: @theamandagii1 (short txtured)@diyashasmith (big chop) @takoryshauntrell (twist out) @sarabellummmm (faux locs)..
Wardrobe: @thecamkway ..
Photography by: @casmallsdesign .
Makeup: @nykiabreon @evolvingfacesclt .
Hair by: @shanelleh_ using @cremeofnature .
#naturalhair #naturals #blackgirlsrock #blackgirlmagic #CLT